Icehotel has opened its doors for the 30th time to its guests last month. The ice hotel is again fabulous!
The world-famous hotel was built from the ground up as usual for its new guests, in its 30th year. Icehotel, which opened its doors for the first time in 1989, as you know, every winter is being built from scratch. Five thousand tons of crystal and 30 thousand tons of pure snow were obtained from the famous river Torne in Sweden. The construction work of the hotel began in October and was attended by 33 artists and construction experts from different countries.
In addition to this team, a group of 50 people were also involved in the construction of the hotel's standard rooms. Room temperature is -5 degrees in the hotel drink your drink, from the bed to sleep on everything is made of ice. Built in 21 large tennis courts, this incredible hotel was completed after about 50,000 hours of work.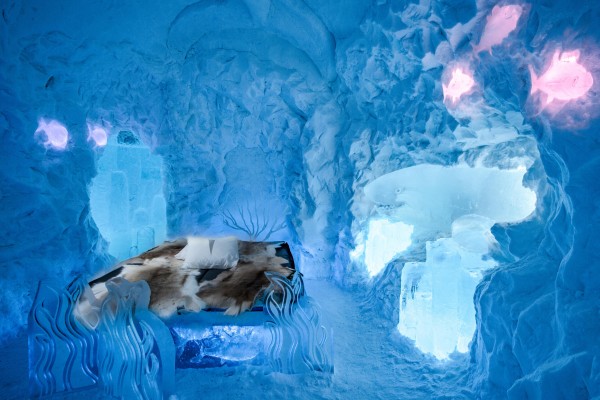 The Icehotel, which opened its new season on December 14th, has 15 suites, each designed in a different style from the others. For those who don't have enough room for budget, there are 20 rooms furnished in more modest conditions. The ice artworks spread all over the hotel were designed by world famous ice sculptors. Icehotel is expected to host around 70,000 visitors from around the world this season. 50 wedding ceremonies will be held already is finalized.
Additionally, here are also activities such as snowmobile trips, dog-drawn sledges and ice sculptures. The price of double rooms in the Icehotel, which will continue to serve until April 13, is $260.
Last Updated on